The Security Camera is used with the Computer to allow you to view parts of your base using a computer terminal without actually going there. Computers do not record; rather, they allow the player to access certain views of their base with a simple click. Additionally, the Security Camera offers several options for viewing, such as panning the camera, night vision, player highlights, and more.
The first thing you will need to access your Security Camera is a Computer. This can be crafted: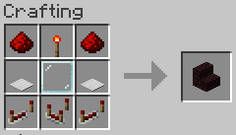 Next, you'll need to place your Computer in a spot where you'd like to be able to easily access it.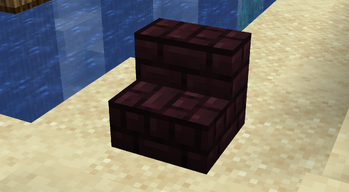 Setting up the Camera Group
[
edit
|
edit source
]
The next thing you will need to access your Security Camera is a Camera Group. Run the following command
/cctv group create

to create a new Camera Group. You will receive a message indicating the index of your camera group:

Optionally, you can specify a name:
/cctv group create <name>

Be sure to note the ID/name of your group! You will need it to add your camera. If you forget your camera group's ID, use /cctv group list to list out all of the group names.
Add the Group to the Computer
[
edit
|
edit source
]
Next, you'll need to assign the computer's associated camera group. Right-click on the computer to open its GUI.
Left-click the top-left icon that has the hover text "Options":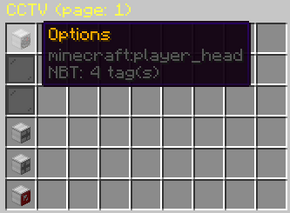 Next, click the chest-icon with the hover text "Set CameraGroup":

Locate the camera that has your Camera Group on it. Left-click to set the camera group: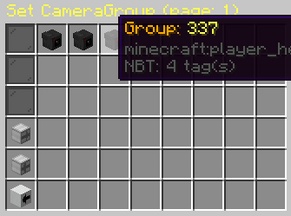 The final step is to prepare the camera. You'll need to craft one: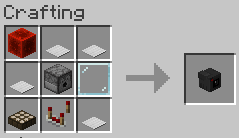 Place the camera on any block by right-clicking: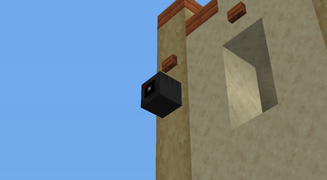 Note that when the camera is placed, you'll receive a message with the unique camera ID.

Add the camera to the group created previously using the command
/cctv group add <group name/id> <camera id>

like so:

Now, click the computer. A camera should appear on the GUI! Click it to use it.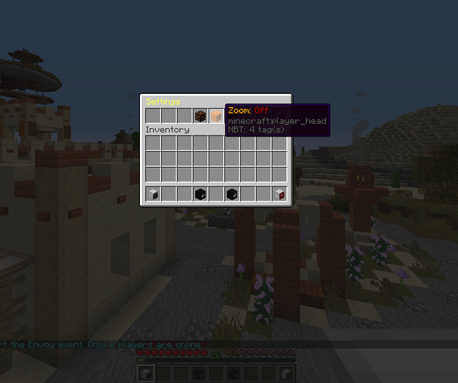 To exit the camera view, crouch (shift) or use the exit item in slot 9 of the hotbar.
Community content is available under
CC-BY-SA
unless otherwise noted.